Truck Driver Jobs In Canada. According to a recent survey, the Canadian trucking industry will be short of 48,000 long-haul truckers by 2024. This is fantastic news for truck drivers because it will provide an excellent opportunity for anyone looking to immigrate to Canada for this type of work.
Also, there is still a lot of demand and job openings for long-haul truck drivers in Canada's transportation industry.
The Canadian government has also helped all of these things happen by giving work visas to eligible foreign workers who want to drive trucks in Canada.
Job Requirements for Truck Drivers in Canada (With Visa Sponsorship)
Let's look at the requirements for becoming a truck driver in Canada. This will help you understand what is required to obtain a visa sponsorship truck driving job in Canada as a foreigner.
Among them are the following:
There are permanent, full-time, overtime, weekend, day, night, and evening jobs for truck drivers in Canada.
A high school diploma is preferred but not required for this position.
Heavy-duty driving experience is preferred but not required.
It is necessary to be able to communicate in basic or functional English.
This job will necessitate the acquisition of certificates, licenses, memberships, courses, and other credentials.
A valid driver's license (Class 1 or A) and the air brake (Z) endorsement are required.
Tractor-trailer, Flatbed, Refrigerated, Highway, Straight trucks (4,600 kg+ or 10,000 lbs+ with three or more axles).
Security and safety: all of the following are required: basic security clearance, criminal background check, driving record check (abstract), medical examination, and drug test.
Willingness to travel across Canada and the United States travel during the day, evening, or night, including overnight routes, and to travel for extended periods of time.
Other requirements include the ability to work legally in Canada and the willingness to work in a two-person team to drive long-haul trucks.
Skills Required For Truck Driver Jobs In Canada
Ability to operate and drive straight or articulated trucks for the transportation of products and supplies is required.
Loading and unloading cargo, tarping, and ensuring cargo safety and security
You must be able to plan your trip routes and schedules.
You should be able to use atlases and other planning tools to assist you in planning your journey.
Gather information and send it to the central dispatcher.
The ability to drive in a convoy or in a two-person squad.
You should also be able to inspect the vehicle's tires, lights, brakes, cold storage, and other equipment.
Top Provincial Truck Driver Programs in Canada
Here is a list of the top programs for finding a truck driver job with visa sponsorship in Canada:
British Columbia (BC)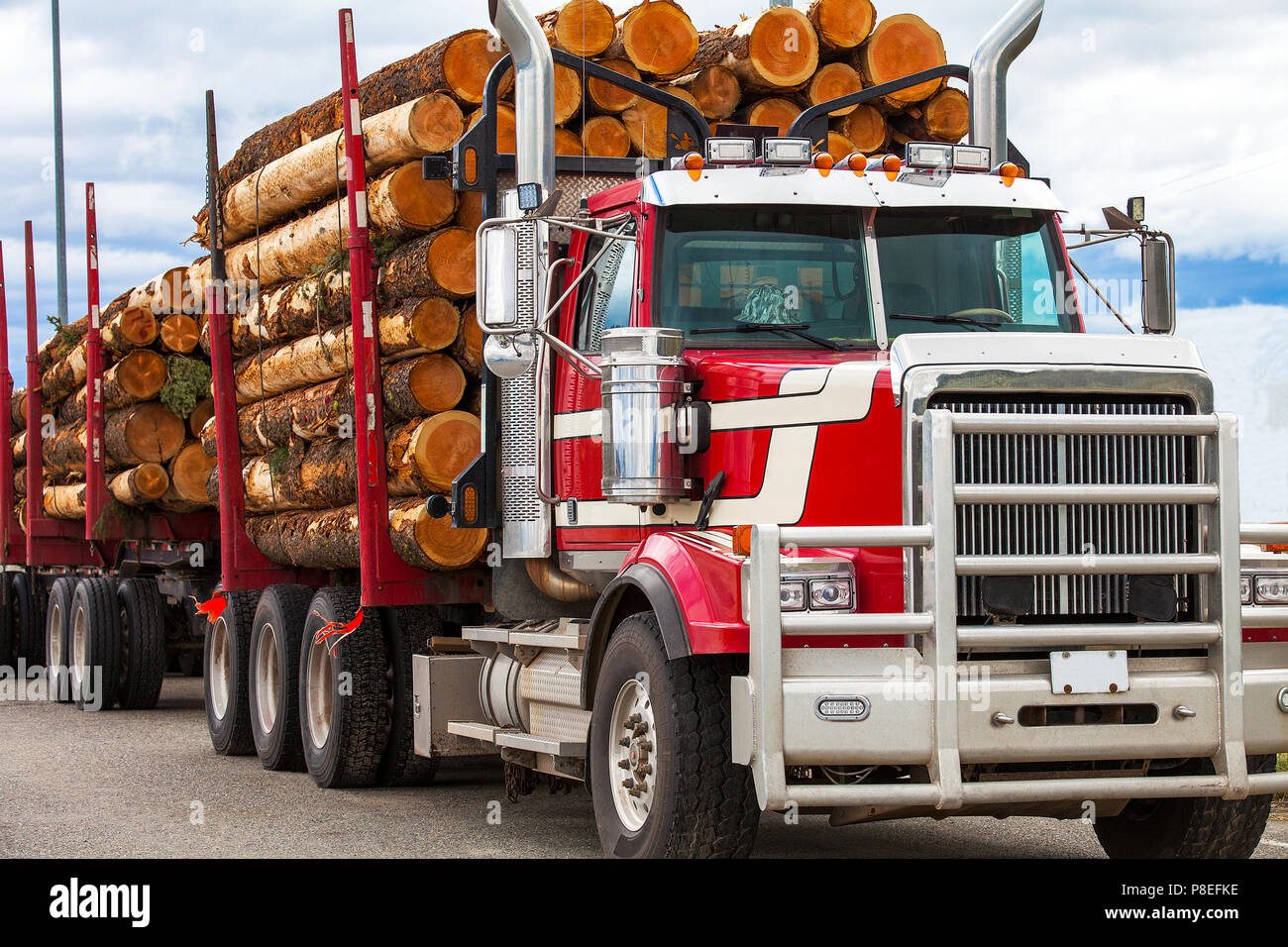 British Columbia is a provincial Truck Driver Jobs In Canada.
A full-time job offer in long-haul trucking is the gold standard for candidates in British Columbia's entry-level and semi-skilled categories, which have over 400 job openings. Long-haul drivers are allowed to stay in the province indefinitely. Visit their website to learn more about immigration in British Columbia. https://maobiplus.com/how-to-make-money-with-your-crypto-blog/
Also Read: 10 Jobs in Canada for Foreigners That Pay Well 2022
Quebec

Quebec leads the way in terms of provincial opportunities for Truck Driver Jobs In Canada, with 837 job postings now available. According to information on the Quebec government's employment website, truck driver employment prospects with their platform are 'excellent.'
Visit the Quebec website at https://maobiplus.com/course-city-nigeria-registration-review/
Ontario
In July 2019, the NOC code for transport truck drivers (7511), along with three other occupations, was added to the Ontario Immigrant Nominee Program Employer Job Offer In-Demand Skills Stream. Truck Driver Jobs In Canada.
It means that experienced truck drivers with a job offer in Ontario can take a predetermined path to permanent residence in Canada. Find out more about immigration at https://www.immigration.ca/en/ontario-immigration.html
Alberta
Long-haul truck drivers are another in-demand occupation through the Alberta Immigrant Nominee Program, with over 500 job openings on the employment bank. Truck drivers can apply for both the Alberta Opportunity Stream and the Alberta Express Entry.
Manitoba
Employers wishing to hire truck drivers in Manitoba should use the federal Labour Market Impact Assessment for Temporary Foreign Workers process. The Manitoba Provincial Nominee Program lets businesses hire people outside of the LMIA process, but only if they meet certain criteria, like making an effort to find workers and following provincial labor laws. Truck Driver Jobs In Canada.
To learn more, go to the Manitoba immigration website at https://www.immigration.ca/en/manitoba-immigration.html.
Newfoundland and Labrador
This is a province of Newfoundland and Labrador in Canada.
The Newfoundland and Labrador Labour Market Outlook 2025 report highlights truck driving as an occupation that will require significant immigration to meet job vacancy demand. Trucking companies must apply to be eligible employers for the NLPNP's Skilled Worker and Express Entry streams.
Saskatchewan
Saskatchewan Immigration has a separate Long-Haul Truck Drivers Sub-Category for people who are already working in Canada on a work permit. The occupation is also eligible for the province's Express Entry and Occupations In-Demand draws, which each target specific occupations.
Nova Scotia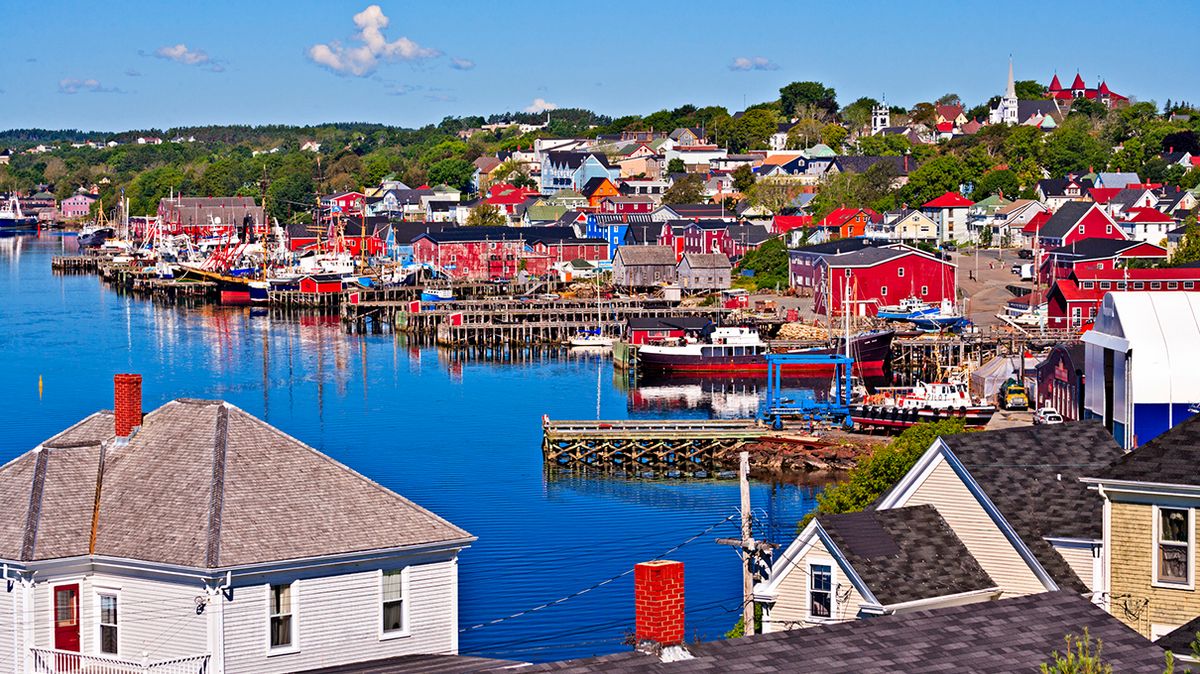 Nova Scotia Transport Truck Drivers (NOC 7511) are one of two target jobs in the Occupations In-Demand Stream of the Nova Scotia Nominee Program. This provides drivers with a clear path to permanent residence.
Through this program, you can apply for a truck driver job in Canada with visa sponsorship.
Truck Driver Wages in Canada
Hourly wages for truck drivers are now competitive with national and provincial averages.
According to job bank and Statistics Canada data, the median wage of truck drivers is slightly lower than the national average, but it can rise to more than $8 above the national average, to $32 per hour, under certain conditions.
Wages for truck drivers are expected to rise as labor market demand rises in the coming years.
Conclusion
If you're looking for a truck driver job in Canada with visa sponsorship for foreigners, you've come to the right place. This article discussed these opportunities as well as the various programs that provide them.